The Collection


Simple Searches

Advanced Searching

Help

Home
Introduction
The catalogue was compiled by Timothy Clayton and Ben Thomas between 1995 and 1999. It contains some 8,000 entries for the prints in the collection bequeathed to Worcester College by George Clarke (1661-1736). Like the collections of Samuel Pepys and Henry Aldrich (Dean of Christ Church), Clarke's collection is an important example of an early modern print collection, and is of particular interest in that it survives in its original arrangement. The subjects of the prints reflect Clarke's interests and include views, buildings and gardens, interior decoration and ornament, portraits, paintings and antiquities. There are also some unusual satirical and ephemeral items, including a set of South Sea Bubble cards, two medley prints engraved by George Bickham c. 1706, and 'The Royall Pass-tyme of Cupid, or a New and most pleasant Game of the Snake'.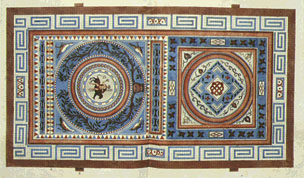 'If the chief purpose of Clarke's collection was to record works of art and architecture, it was, nevertheless, dominated by the most esteemed modern engravers. Critical appreciation of modern prints was an unstable compound of the quality of the original and the achievement of the engraver: an appreciation of this balance was most necessary in the eighteenth century, when paintings were inevitably judged on the evidence of prints. It was natural therefore that Clarke's collection should be concerned with fine paintings and fine prints simultaneously. Clarke's preference for fine interpretative prints over the painters' etchings admired exclusively in modern days was equally consistent with the critical orthodoxy of his time… From a collection such as Clarke's, a correct appreciation of the knowledge and rich visual experience that the eighteenth-century art lover obtained from his prints can still be recovered' (Timothy Clayton).