The Collection

History of the Collection

Simple Searches

Advanced Searching

Help

Home
History of the Collection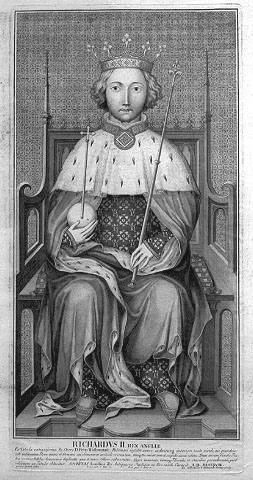 George Clarke (1661-1736), whose monument in All Souls commemorates his 'taste in architecture, poetry and painting', was the only child of Sir William Clarke (d.1666), a member of the Parliamentary army secretariat, who became George Monck's secretary and after the Restoration Secretary at War to Charles II. William Clarke died from a wound incurred in the Second Dutch War and his widow, Dorothy, remarried Samuel Barrow, the physician and friend of Milton. George Clarke matriculated at Brasenose College, Oxford in 1676, and in 1680 was elected fellow of All Souls. He pursued a career in political administration, becoming Judge Advocate of the Army, Secretary at War, Secretary to Prince George of Denmark, and eventually a Lord of the Admiralty. Clarke managed to negotiate the change from James II to William and Mary, but, at the death of Queen Anne, he lost office. He maintained a public role, however, as M.P. for the University from 1717 until his death, and divided his time between Oxford and London. Some of his prints relate to the affairs of his time - for example the Treaty of Utrecht (1713-14) and the Excise Crisis of 1733 - and his connections with the navy are reflected in some naval maps and plans.
Clarke was an amateur architect and involved in many of the building projects of the early eighteenth century. He was a commissioner for building Greenwich Hospital and he was also involved with the Fifty New Churches of 1711. At Oxford, he built the Warden's Lodgings at All Souls, on condition that he could occupy them until his death. After the death of Henry Aldrich in 1710, he became the dominant figure in all building schemes in Oxford. The Library at Christ Church was completed to a design of his own modified from Aldrich's, and he collaborated with Nicholas Hawksmoor on plans for college and university buildings. Some of his prints are connected with these building schemes. He commissioned prints of projected buildings from the University engraver Michael Burghers, to distribute to interested parties. After Aldrich's death, he was responsible for the series of Oxford almanacs, some of which have architectural subjects.
Clarke was involved in the production of several other prints. He probably commissioned John Faber the Elder to make a mezzotint of 'The Royal Martyr' from the portrait of Charles I seated at his trial by Edward Bower, which hung in his house in All Souls. According to George Vertue, he was involved in an attempt to get Gérard Audran to engrave the Raphael cartoons at Hampton Court from copies made by Charles Jervas; this resulted in two prints.
Clarke inherited his father's library, which included at least one print: 'His Highnesse Hoo Hoo Hoo Protector of Lubberland', the satirical engraving of Richard Cromwell on horseback with an owl's head, smoking a pipe. George Clarke became a collector on a grand scale, and on his death bequeathed his collections to the newly re-founded Worcester College. His prints came mainly from England, France, Italy and the Netherlands, with some from Germany, central Europe and Sweden; the majority were published in Rome and Paris. They were mostly contemporary fine impressions, though he owned some earlier prints. Some prints he bought himself on two trips to the Continent, in 1706 to the Netherlands and in 1715 to France. Charles Jervas was commissioned to buy him some prints in Italy in 1699, and friends were sometimes asked to look for particular items when abroad. Two of Clarke's shopping lists survive. Clarke may have had correspondents to buy for him abroad; but probably many of his prints were bought from print shops in England (see further Clayton (1992)).